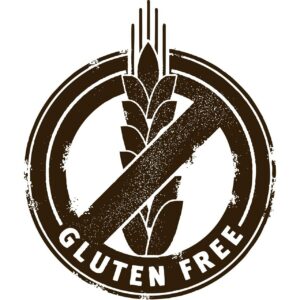 Is your cat suffering from gluten intolerance? Are you looking for a kibble that's free from wheat, soy, or rice? Or maybe, you're ready to cut down on the number of potential filler ingredients in kitty's dinner? Whatever your motivation, you're not alone. Gluten- and grain-free kibbles have quickly become a super-popular choice among cat owners, and in this article, we'll help you find the best grain free cat food for your feline friend.We'll look at why so many owners choose to go grain-free, what feline gluten-intolerance looks like, and share our favorite zero-grain kitty recipes to encourage better health and a longer life. Read on to discover more!
Quick Review: Top-3 Grain Free Cat Food
Taste of The Wild Grain Free Premium High Protein

Probiotics ensure easier food breakdown
Gives kitty 42% protein to encourage lean
Rich in Omega fats

Purina Beyond Grain Free

All-natural flavors such as chicken and fish
Mineral-rich liver ensures plenty of natural goodness
They provide plenty of protein and a good amount of fat

Wellness Complete Health Natural Grain Free

USA-made for assured quality and safety
Naturally colored, preserved, and flavored
Provides at least 40% protein and 18% fat
Is the Best Cat Food Grain Free in ?
You will hear plenty of hype about grain-free cat food diets, and an equal amount of good and incorrect information about their benefits, but here's the short answer — not always. Unless your cat is allergic or sensitive to grains, there isn't any real need for her to be eating grain-free food.
Let's consider the two top reasons why some owners prefer a grain-free diet over conventional cat food.
Your cat reacts badly to gluten
A good number of grains — soy, wheat, barley, rye, and more — contain gluten. If your cat has been diagnosed with a gluten-intolerance, switching to a grain-free diet is the quickest, easiest, and sole way to help your pet.
And, you'll already know how unpleasant it can be. Whether it's soy, wheat, or derivatives of these (e.g. bulgur, wheat gluten meal, etc.), gluten-intolerance can cause plenty of discomfort for our feline pals, even leading to vomiting, flatulence, redness, itchiness, and fur loss. It's why so many owners are looking to reduce their pet's exposure to grains altogether. (We'll discuss this in detail below)
You want fewer fillers.
'Fillers' are ingredients that have a low nutritional value, and are frequently included in cat foods as a cheaper way to increase its volume. They typically include by-products of meat production processes and over-processed ingredients such as:
Meals made from chicken by-products;
Modified cornstarch;
Soybean meal; and
Brewer's rice.
Not all grains are fillers, as the list shows, and not all fillers are grains, so going grain-free may only reduce the likelihood that your pet food contains ingredients of low nutritional value. Whatever you decide, you will never regret reading the ingredients list of a cat food before buying it!
When it comes down to it, the best cat food for your kitty is going to be based on several factors — her age, breed, lifestyle, and dietary requirements.The best grain free cat food is one solution that may just fit the bill.
What Is Inside the Best Grain Free Cat Food?
Grain-free cat food is simply regular cat food with all the grains removed. Like regular cat foods, you will still need to keep your eyes peeled to distinguish between good and mediocre kitty kibbles.
What's The Key Difference?
The main distinction between conventional and grain-free recipes is that in traditional cat foods, grains play several roles, providing:
Fiber – to aid easier digestion; and
Carbohydrates – for energy.
Depending on the grain, they can also provide:
Protein – although this is generally inferior to regular meat protein;
Fatty acids – e.g. flaxseed;
Minerals; and
Grain-free cat food typically contains higher proportions of animal meat, natural vegetables, and fruits that perform the same roles instead, so your cat receives a complete and properly balanced diet without any gluten. Sweet potato, for instance, provides your cat with carbohydrates, fiber, and micronutrients, but with more natural vitamins and minerals than brown rice or wheat. Lentils — a common legume — also offer protein on top of this to encourage your cat's lean muscle development.
What are signs of grain or gluten allergy in cats?
With grain free cat food becoming all the rage in the pet health industry, you may wonder how you even know if your cat has an allergy to grains or glutens. If your cat is having any of the symptoms listed below, they may have an allergy to the grains in their current diet:
Vomiting or diarrhea
Flatulence
Regurgitating soon after eating
Itchy skin
Hair loss
Dull coat
Chronic ear infections
Red, irritated skin
Poor growth in kittens and young cats
Frequent sneezing
If grain allergies are the cause of your cat's discomfort, then switching their diet will have an immediate effect. While these symptoms can be linked to other conditions as well, it's important to keep these things in mind. If your cat has any of the symptoms above, it's best to see your veterinarian to help rule out other causes.
Why is grain free cat food better?
If you fear that your cat has a sensitivity to any grains or additional fillers in their food, a grain free diet can be a wonderful option to help relieve their symptoms. If your cat has grain sensitivities, grain free cat food can help by:
Combating allergies: Grains like wheat are considered to be one of the most common allergens in cats, so grain free diets help to eliminate this common factor that can lead to a lot of discomfort.
Same nutrition: Grain free diets give your cat the same beneficial nutrients that a cat thrives on, all while eliminating the common allergens that lead to discomfort in cats with allergies. These diets still include recommended protein, limited carbohydrates, and a calorie count that helps to keep your cat slim and trim.
Low carb: Since grains make up some of the carbohydrates that go into most feline diets, eliminating grains can help to reduce the number of carbohydrates that your cat consumes each day.
What Else?
The best grain-free cat food should also be:
Protein-rich, ideally with whole animal meats or meat meals as the first ingredient;
A good source of healthy, natural fat, such as salmon oil or chicken fat;
A source of Omega fatty acids – your cat relies on these to maintain a sleek, beautiful coat and strong skin;
Fortified with pre- or probiotics to encourage easier digestion;
Rich in fiber – which also helps kitty digest, reduces tummy upsets, and helps them break down their food; and
Well, cats are known for being fussy!
Wet or canned cat foods also tend to provide your cat with a great deal more moisture than dry kibble, which can be a good thing if your cat is older or doesn't take much water in. They also smell much more appealing to cats and can be a great way to get young kittens ready for their first taste of solid biscuits.
What Brands Make The Best Grain Free Cat Food?
Ready to get shopping? Here are some respected cat food manufacturers who we trust, and who make fantastic grain-free cat food!
Wellness Complete;
Blue Basics;
Nature's Variety Instinct Original;
Purina Beyond;
Taste of the Wild;
Merrick; and
Solid Gold; and
Best Grain Free Dry Cat Food
Taste of The Wild Grain Free Premium High Protein Dry Cat Food Rocky Mountain
Pros
Probiotics ensure easier food breakdown and help your cat digest her dinner in style!
Perfect for all kitty life stages, this formula is both a great grain free kitten food and among the best grain free cat food for senior cats;
Gives kitty 42% protein to encourage lean, strong muscle development;
Rich in Omega fats, this also promotes a better protective skin layer and more manageable fur; and
Uses a rich variety of different animal ingredients for a unique flavor — including ocean fish meal, smoked salmon, chicken meal, and roasted venison. Yum!
Cons
We're loving it – no cons!
Our Verdict: 5/5
This recipe has no grains, by-products, gluten, or fake preservatives. And with antioxidants, Omega fats, and plenty of protein, its unique taste will have kitty purring for more! Five stars out of five!
Solid Gold – Let's Stay In – Grain-Free
Pros
Contains plenty of Omega acids from egg, salmon fish oil, and flaxseed;
Keeps kitty full with plenty of yummy protein – 46%;
Also gives her a variety of meat and non-meat proteins, such as lentils, peas, salmon, and turkey meal;
It's simply packed with superfoods such as broccoli, beets, spinach, and blueberries; and
Includes plenty of fiber to avoid the build-up of hairballs in kitty's gut.
Cons
Not for kittens – this is a grown-up recipe.
Our Verdict: 5/5
Vitamin and mineral supplements add to the natural goodness of this delicious salmon-flavored kitty kibble. Your gluten-intolerant cat can avoid wheat, soy, and grains while getting a tasty well-balanced meal for maintenance.
Merrick Purrfect Bistro Grain Free Hairball Control
Pros
Includes sweet potatoes, pea fiber, and potatoes for maximum hairball control;
Uses flaxseed and salmon oil to enhance your cat's skin and fur follicles – preventing unnecessary shedding;
Contains antioxidants from various veggies;
Gives kitty 32% protein for great muscle maintenance; and
Even features useful gut bacteria cultures to promote better digestion.
Cons
Our Verdict: 5/5
Ideally, this indoor cat recipe will both satisfy your feline friend while protecting your carpet from hairballs! Affordably priced and full of healthy ingredients, it's won us over at least – we reckon it's the best grain free hairball control cat food available.
Rachael Ray Nutrish Zero Grain Dry Cat Food for Indoor Cats
Rachael Ray Nutrish Zero Grain Natural Dry Cat Food, Chicken & Potato Recipe, 6 Pounds, Grain Free
Rachael Ray Nutrish works to provide a quality diet without the added wheat and grain that can lead to allergies in cats. This diet focuses on real meat protein options without any of the meat meal or meat by-products. Real meat is always the first ingredient in any of their grain free diets, and offers quality protein without any additional wheat, soy, ground corn, or poultry by products. This diet also contains probiotics and fiber for digestive support that some of the removed grains helped with, so your cat won't be missing out on any staples in a quality feline diet. This diet also contains taurine and beet pulp, which are essential ingredients that promote heart health in your furry best friend.
Buy on Amazon
Add to Cart
Pros
Grain free
Real meat as the first ingredient
Probiotics and fiber for digestive support
Added taurine and beet pulp for heart health
Calorie count that helps keep your cat in tip top shape
Cons
The real chicken diet of course includes chicken which can irritate cats with sensitivities, but they do have other grain free diets with fish as the main protein.
Our Verdict: 4/5
This is a quality option for cats with grain sensitivities as it offers real meat as the first ingredient, along with added probiotics and fiber for digestive support.
Best Grain Free Wet Cat Food
Purina Beyond Grain Free, Natural, Adult Wet Cat Food
Pros
All-natural flavors such as chicken and fish broth make these a tasty, healthy dinner for grown cats;
Each can includes wholesome grain-free fiber from either carrot or spinach;
Mineral-rich liver ensures plenty of natural goodness for your grown cat;
A tasty pate texture is guaranteed to get your cat excited about mealtimes; and
They provide plenty of protein and a good amount of fat – 10% and 5% respectively in all cans.
Cons
Contains egg, which is one of the more common allergens for cats.
Our Verdict: 5/5
Whether your cat loves trout, whitefish, chicken, or salmon, this pack has something that is sure to get you some kitty hugs. All of these recipes are corn-, wheat-, and soy-free, and fortified with the most important nutrients for your cat's optimal health.
Blue Basics Limited Ingredient Diet Adult Indoor Grain Free Wet Cat Food
Pros
Includes softly digestible peas and potatoes to provide bulk and fiber;
It is a simple formula that aims to reduce or remove symptoms such as fur loss, skin redness, itchiness, and inflammation due to intolerances;
Includes 8% protein and 6% fat;
Uses natural fish sources of Omega fats for improved coats and skin; and
Contains no by-products, filler ingredients, or synthetic colors.
Cons
Our Verdict: 5/5
Try this duck and potato recipe if your vet has recommended a limited ingredient, grain-free food for your indoor kitty. With all-natural ingredients and a single protein source, it comes at a reasonable price yet is still some of the best grain free indoor cat food available.
Best Grain Free Kitten Food
Instinct Original Kitten Grain Free Recipe Natural Cat Food
Pros
Uses over 70% genuine animal ingredients such as meat and fish oil, while almost 20% is wholesome fruits and veggies;
USA-made to high-quality standards, Instinct kitten food continues to receive stellar reviews from cat owners;
Contains no potato or by-product meals, so it's one nice option for food-sensitive kittens;
Includes Omega fats for sleek, radiant, beautiful coats; and
Comes in a delectable chicken flavor which your sweet kitten will have a hard time resisting!
Cons
While we can't fault it, there's no accounting for kitty taste – some kittens don't seem to like the flavor.
Our Verdict: 5/5
This is easily some of the best grain free kitten food when it comes to natural ingredients and a thoughtful formula. Each kibble piece is enveloped in tasty, raw, freeze-dried ingredients to maximize its flavor. Purrr-fect for even the pickiest of little kitties!
Wellness Complete Health Natural Grain Free Dry Cat Food
Pros
USA-made for assured quality and safety;
Naturally colored, preserved, and flavored, this recipe is also free from artificial fillers and by-products;
Affordably priced, it's a great everyday choice for young kittens of all breeds;
Includes the Omega acids and minerals your kitten needs for a beautiful, lush coat; and
Provides at least 40% protein and 18% fat.
Cons
None according to us – it's one of the best grain free kitten foods we could find.
Our Verdict: 5/5
Tasty boneless chicken and glucosamine-rich chicken meal make this a delicious choice for young kittens on a grainless diet. With taurine for good heart and eye development, it's an all-round excellent formula which contains no gluten whatsoever.
FAQ
What are the signs that my cat needs grain-free food?
Gluten intolerance can present itself in several ways. The following are some example signs that your cat might be reacting badly to grains in her food:
Fur loss (above and beyond the usual kitty shedding, these usually show up as bald spots on her skin);
Excessive scratching;
Redness or inflammation of the skin; and
Skin scabs, tenderness, or soreness.
These are quite general symptoms, however, and could be the result of any number of food intolerances. It's always best to visit your kitty's vet if she starts to display any of the above symptoms — you can have them checked out and diagnosed. Don't worry too much if your cat is gluten-intolerant, as switching to a grain-free diet is often enough to eliminate the symptoms entirely.
Do whole grains serve any purpose in cat food?
Nutritionally, your cat requires a high-protein diet first and foremost. But this doesn't mean that whole grains contain no useful nutrition for our feline companions. In fact, whole grains can boost the fiber content of your cat's food and aid her digestion, while some are rich in fatty acids (for skin and coats) and offer essential vitamins and minerals.
The key thing to bear in mind is how much nutrition your cat is getting from certain grains; then you can make a decision regarding whether the ingredient has been added for nutrition or simply to bulk up the food. For instance, brewer's rice contains far less fiber and fewer nutrients than whole brown rice — the choice is yours!
Helpful Links